30 October – 4 December 2015
Curated by Benedict Schlepper Connolly with Belinda Quirke
Solstice Arts Centre presents 'In Darkness Let Us Dwell', a three-person exhibition of work by Patrick Jolley, Gary Coyle and Paul Nugent. The exhibition includes Jolley's films Fall, Here After and photographs from his Fog Series.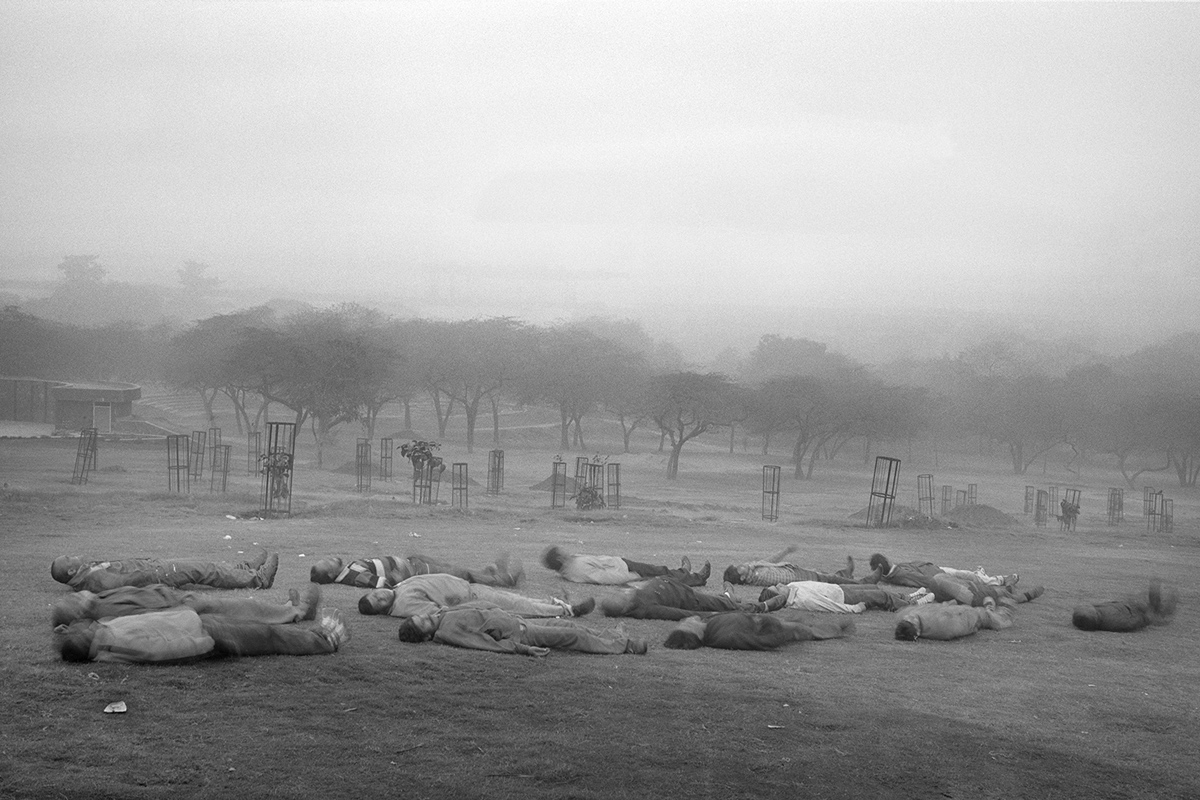 The title of this exhibition is taken from a through-composed lute song by early baroque composer John Dowland (c.1610).  The musical form implies a deep melancholia, originally appearing in the 1606 song collection Funeral Teares by John Coprario.  A flourishing sorrow is intricately formulated by musical dissonance and harmonic instability of which there is no concluding resolution. In Homer's Odysseus flitting purposeless spirits inhabit the Asphodel meadows.  In Darkness let me dwell similarly voyages through contemporary shadowlands, and encounters within, inferring a modern, isolated habituation.
In correlation with the work, Seaven Teares will perform at the opening reception. This concert performance presents traces and connects echoes of melancholia across four centuries of music. Vocalist Michelle O'Rourke joins composers Garrett Sholdice (piano, synthesiser) and Benedict Schlepper-Connolly (guitar and sound design) to stage a continuous forty-five minute performance, in which each fragment blends seamlessly into the next.  Framed by new arrangements of music by the seventeenth-century composer John Dowland, Seaven Teares envelops its listeners in a dark and luscious atmosphere where contemporary composition meets early-nineteenth century German song, the Irish bardic tradition, and opera aria.
Visit Website Solstice Arts Centre